The World of Technicolour Socks
Socks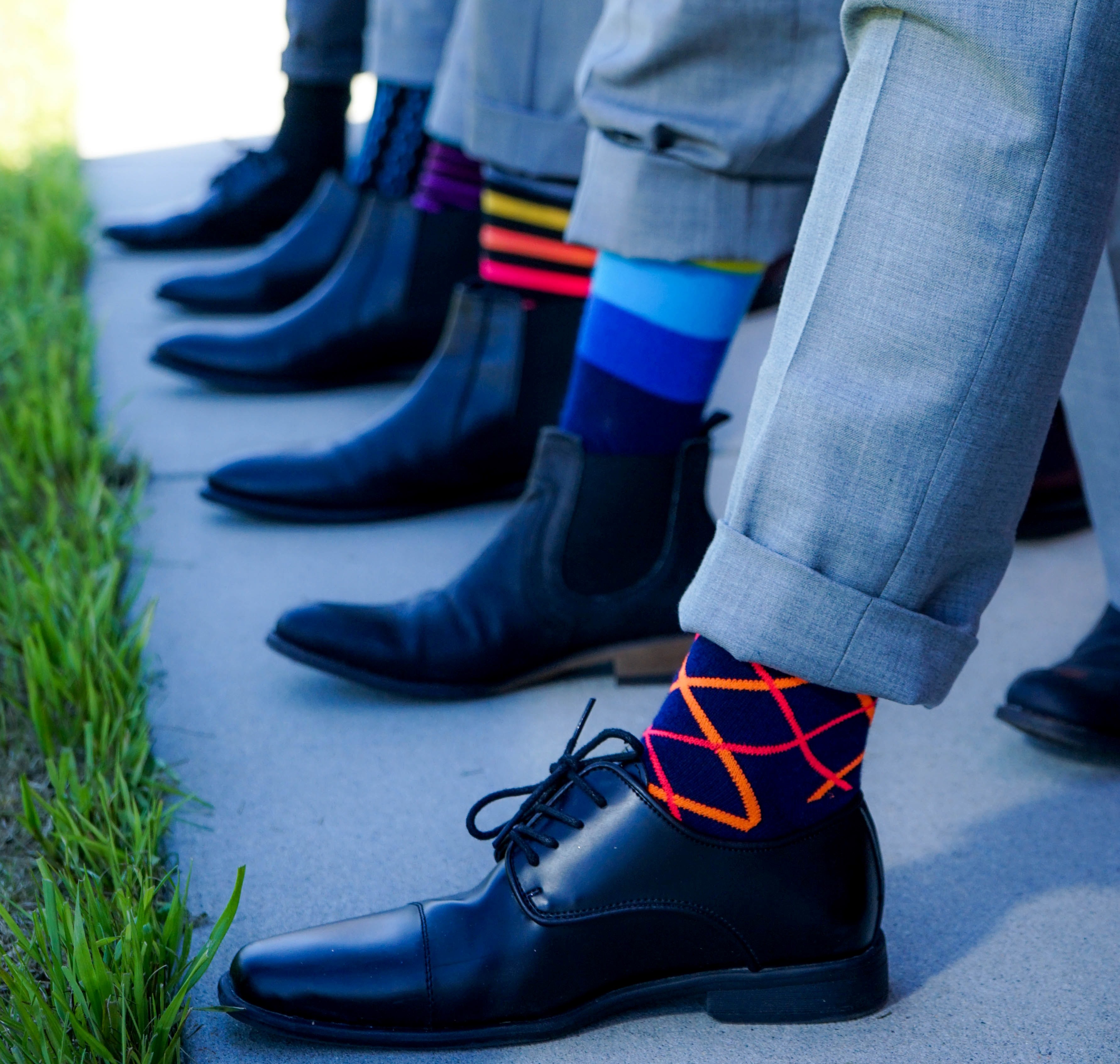 Socks have always played an important role in our wardrobes; they are one of our most used items of clothing. But for something that holds such a daily importance in our lives, we have put little care and attention into how they look!

This attitude is changing, particularly for men! Socks are now not simply a hidden convenience, but they are becoming a staple of our outfits! Our aim is to promote this change, to help it grow and help men extend their style down to their socks!

We are heading into a time in which socks are gaining importance, becoming aspects of fashion. This change is not being headed by the black and white, plain classics, but by the vibrant, daring designs that men are brining into their outfits and showcasing as an expression of their character!

The Sock Emperor provides men with brightly coloured socks to enhance their style and bring something different to the wardrobes of men around the country! We offer a wide range of designs, materials and colours to bring your outfits together and help you put your best, stylish foot forward!